Familly Package Weekday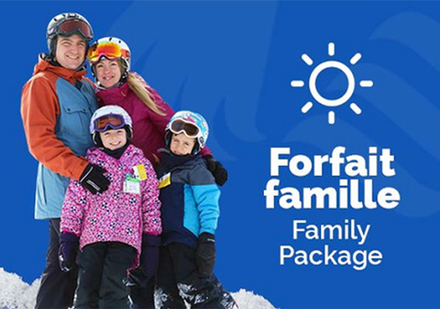 Product Description
Ski Chantecler offers a safe environment for the whole family, toddlers and teens included.

*Not valid during the Holidays and Spring break.

To benefit from family rates, your must consist of at least 3 members of the same family living at the same address, including at least 1 adult. Children must be aged 17 or younger.
Familly Package Weekday
Starting at CA$99.00
Available
Adult

CA$41.00

Child

CA$29.00

Additional Child

CA$29.00
UPC 637be166e804ba7a6faf0456